Best Freestanding Taps Brands in UK – Do you own a large bathroom? Looking for a variety of options but lack the perfect look? Freestanding taps make a good choice when you want to increase your space and make the room more stylish. The taps collection can be teamed up with bath, vanity to the basin. If your room lacks proper plumbing, then no worries! In this article, we have listed the best freestanding taps brands in UK for you.Stylish bathroom décor has teamed up with easiness! Freestanding taps are one such aspect which you will love. They look elegant and will make your bathroom look elegant. If plumbing was your issue then this is the best for you. Locating tap is now according to your decision. The market has a wide range of designs along with varieties of finish. In case you have a large room or a have a good spacing to contribute, then freestanding taps make a good choice for you. Choose from the best freestanding taps brands in UK.
No drilling on the wall! Fix your tap wherever you want. Looking stylish yet economical has a new definition. Freestanding taps make a good choice for those who face frequent plumbing issues.
Why Choose Freestanding Taps For Your Bathroom?
Freestanding taps are a delicacy! Whether you want to opt for bath, basins or vanities etc, freestanding makes a perfect faucet. Owning a room with good spacing is a good thing but make sit feel bit empty. Filling it with things unnecessary is not required. The freestanding faucets give the spacing a boost. Here take a look at the benefits of owning a freestanding faucet at your home:
They fit in all types of the bathroom as they need little space.
Ideal for a large bathroom.
Give the room a stylish look.
If plumbing was an issue, then freestanding faucets are free from hazels.
They come in functional and economical designs.
Guide To Buy Freestanding Tapware For Your Home
When you shop for the bathroom, always remember its lie spending on durable things. They last for decades to come. Faucets are one such aspect if you buy the right product for your home. Making the right choice is very important. We have listed some guidelines to buy a good freestanding tap for you.
The height of freestanding tap is an essential aspect. Make choice according to your use.
Though freestanding faucets do not need much plumbing but still take care while installing.
Choose to keep in mind the finish and décor of the room.
Go for varieties which are functional and economical at the same time.
Look at the space where you want to install it as you do not want to miss on good things.
Top Selling Brands Of Freestanding Taps In The United Kingdom
Looking for the best freestanding taps brands in UK? We have compiled some of the best known freestanding taps or faucets for you. The brands provide for options to choose from. They are elegant, affordable and functional at the same time.
The freestanding faucet has a dual function. The faucet can be suitably paired with a bathroom of all kinds. The faucet has a brass body and high-quality iron finishing.  It is affordable & can bear water pressure from 0.2 to 6.0 which makes it a great deal.
Plaza Waterfall Floor Mounted Freestanding Bath Shower Mixer – Chrome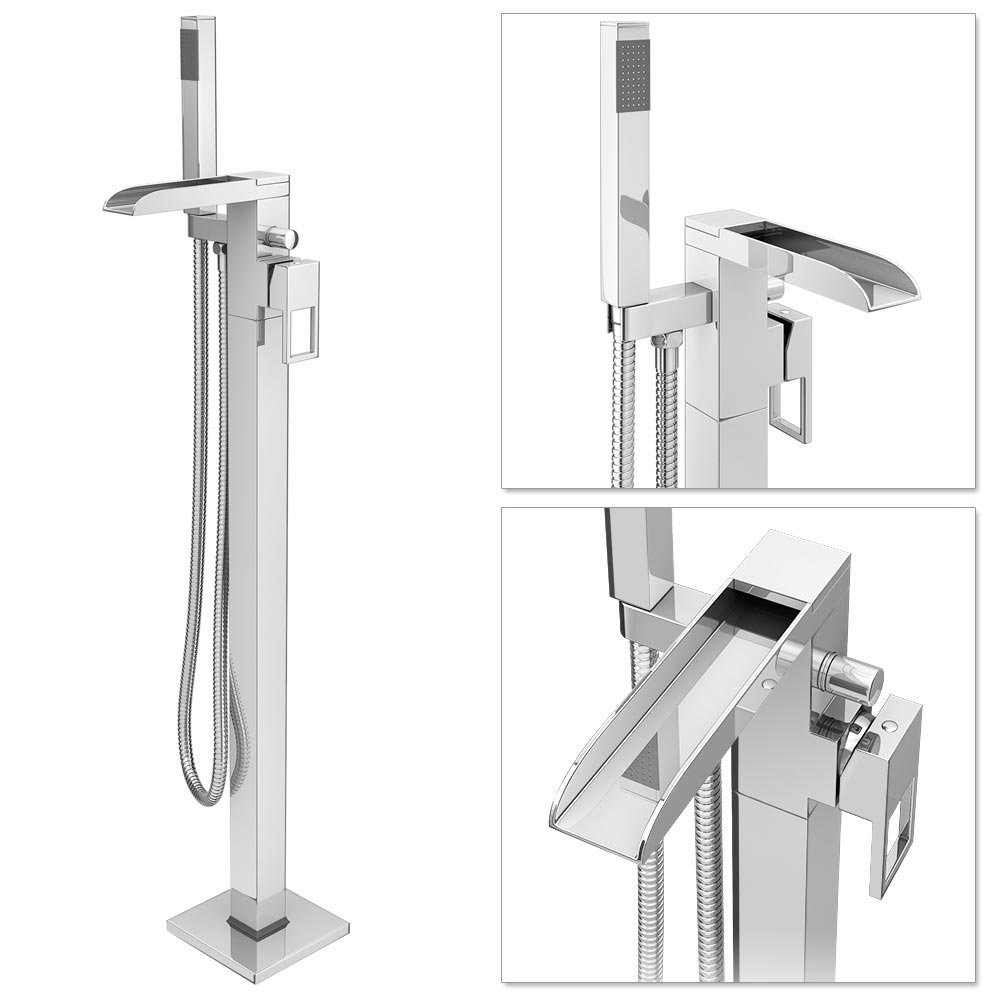 The brand offers a great deal of function. It has combination boilers; gravity fed systems, pressure systems and is suitable for water pressures above 1.0 bar. The product is a must buy on the list. It comes with 10-year warranty and affordable price which makes it worth it.
Hudson Reed Tec Single Lever Thermostatic Mono Bath Shower Mixer – PN322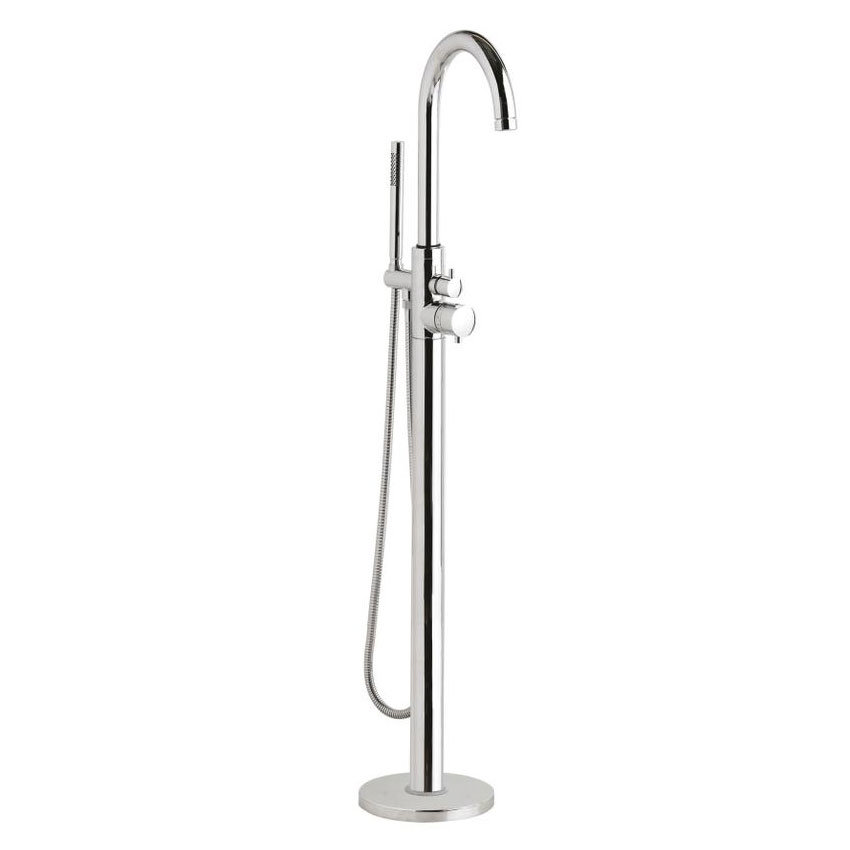 Hudson Reed is well known British brand of bathrooms which is known for its quality material. The product offers simple yet stylish look. Loaded with good functionality, the product comes with 20 years of warranty.
Conclusion:
Floor standing or freestanding faucets make a great deal for you. If you are having troubles in installing a tap due to the water pipelines source, then this makes a good option. Along with giving a great look, then probably make the best faucet for every commercial to household usage. I hope the article was of use to you.