Best Shower Waste Brands in UK – Having a beautiful bathroom is everyone's dream! A perfect shower place is icing on the cake. Are you about to do some shopping for a good shower? Hey! Do not forget the shower waste for sure. Why need the waste? Well, cleanliness is the simple answer. No one likes their shower place cold and water spilling everywhere. We have listed some of the best shower waste brands in UK for your bathroom.
Maintaining a good bathroom is a good practice! Start by buying simple and minute things like a waste. They are accessories which work to keep your bathroom neat and clean. The shower is the place where you may find good slippery tiles. It might be cold when you step into that area. The water being accumulated there is contributing to the cold feel. On the other hand, when you drain gives a bad luck then it is more harassing.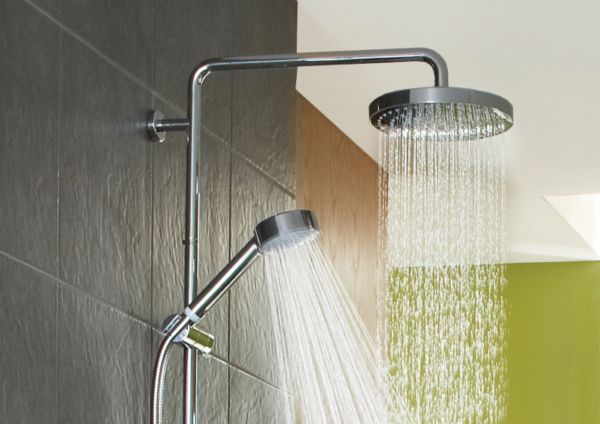 Keep your shower dry and keep the water flowing out by shopping through best shower waste brands in UK. They are affordable and durable. These accessories might seem as an extra cost but actually, they are an investment for a lifetime.
What Are Shower Waste? How Are They Useful?
A shower waste is an accessory of the shower as a part of the fixture. You may have a drain which is a good thing. What if you do not have a good drain or do not own one? Well, Shower waste is the best solution. The unwanted water along with that bubbly water which was left by your drain can be avoided. The shower waste helps in getting rid of the extra water which was being accumulated by your shower. The shower enclosures can be fixed using it.
Here are the advantages of installing a shower waste for your bathroom:
Ideal drainage system for all kinds of shower places.
They are easy on installation.
You can remove it manually if you want.
Some have the feature of the automatic procedure.
It helps to keep the shower place clean.
They help maintain the fixtures of showers and shower enclosures effectively.
Stylish designs are available in the market.
Tips To Buy A Good Shower Waste For Your Bathroom
Before you go shopping, we would like to give you some good tips on buying shower waste for your bathroom. Shopping for the bathroom is an investment. To make you feel like one, you need to make a good selection. Here are some guidelines for you:
A good quality is the main thing to see.
Select the finish according to your bathroom fixtures and fittings.
Considering a shower waste pump is good for those who lack drainage system.
Set your budget according.
Browse the range available in the market for a better choice for your need.
Top Selling Brands Of Shower Waste in the United Kingdom
Shop from a brand which is the best way to spend for best durable returns! Here is our pick for best shower waste brands in UK.
Ultra Finishing – Best Brand Of Shower Waste
Ultra Finishing is home to some of the known brands like Premier, Hudson Reed, Old London etc. They offer a wide range of design. Attractive warranty is available for all its articles. All the products are affordable and genuine in all terms. Buying an Ultra Finishing shower waste is an investment.
Merlyn Shower Waste Collection
One of the leading showering companies in the United Kingdom, Merlyn is a good brand. The vast options of shower waste make it ideal for all types of shower rooms. Great finishing and quality make this brand reliable.
Roca Shower Waste
Award winning bathroom company in the United Kingdom, Roca has a good collection. The high-quality shower waste articles and good designs make it irresistible. It is one of the most in-demand brands globally.
Bristan Bathrooms Shower Waste Collections
Multinational houseware company, Bristan is one if the biggest supplier of shower accessories in the United Kingdom. They have authentic designs and good finishing work of shower waste articles.
Arcade Bathrooms Shower Waste
A part of Crosswater, Arcade made a unique identity as a brand. It has classic to modern designs of shower waste which is appreciable. The reasonable pricing and good quality makes it a good option for some good shopping,.
Conclusion:
Shower place is intensively used by the everyone bath. The water spilling leads to the formation of white moulds to a slippery floor. They can be certainly dangerous for everyone. In winter, they can make floors frost. Many times the drain may lack the proper functioning to get that dirty water out. Shower waste is an innovative way to get rid of this issue. I hope this article was of use to you.