Best Thermostatic Shower Valves in UK – Are you looking for thermostatic shower valve? Want to know the best brands in the United Kingdom? Increase your shower experience by installing best thermostatic shower valve in UK. Winters are around the corner. We all love the thrills but no one like the chills. The heater of your house is surely working day and night to maintain the temperature for you.
Temperature is one of the main things in this cold weather! You would always want warm water running through your tap. Bathing is the main point when we want warm water. The thermostatic shower valve is the best technology around you. Want to install a well-branded valve for your bathroom? We present you the best thermostatic shower valve in UK.
What is A Thermostatic Shower Valves?
Just imagine you are going for a bath on a chilly morning. Woo! That cold water! We all hate when water is cold. We even hate more if the water is too hot. If your home is occupied my many family members especially children, then good temperature water is difficult. A geyser can help you get the warm water for a small duration. How can we solve the issue?
The Thermostatic shower valve is indeed a savior in this case. These help control and stabilize a good temperature of the water. It equalizes the water making it perfect for your use. The water pipelines are connected with many taps which affect the correct temperature.
The following are the benefits of installing a shower valve in your bathroom.
The main motive of Thermostatic Shower Valves is safety.
They perfectly suit every of your water temperature need.
Ideal for every need like hotels, homes etc.
It can be used for commercial use also.
They are easy to install.
The greatest benefit is that they prevent scalding.
They can control the temperature of multiple showers in a place.
It makes a wise choice for bathrooms.
They prevent bacterial contamination in the water.
Fluctuations in water do affect the performance much.
What Is The Difference Between Thermostatic Shower Valves & Pressure Balance Valves?
Pressure balance valve has one handle for volume and temperature both. On the other hand, a thermostatic shower valve has two for volume and temperature respectively. As the name suggests pressure balance valve, these valve involves maintaining pressure more. Thus, you can get more hot water than the need. A thermostatic shower valve maintains the temperature setting. They effectively control the temperature.
Tips To Choose Thermostatic Shower Valves
Thermostatic shower valves are of great use for many. They make a good deal especially if you are a family person or hotelier.  We give you some good tips to choose good thermostatic shower valves for your bathroom.
Consider your Audience: Basically, you need to look at the people who are commonly using the shower place. If you have children, elderly person or those with a sensory disorder, then consider those first.
If you have a location with frequent water fluctuation then this can solve the issue.
Set the budget according. Thermostatic shower valves are bit high priced.
Look at the features being proved by the company brands.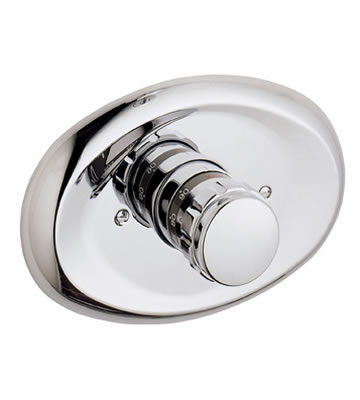 Top Selling Brands Of Thermostatic Shower Valves in The United Kingdom
A good branded product is a way to investment and safety. Make water a fun by selecting best thermostatic shower valves in UK. They are qualitative & makes a great deal of your shower experience.
Global Bathroom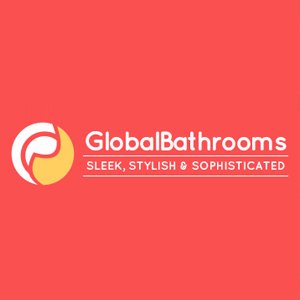 The best thermostatic shower valves are by the brand Global bathroom. Though an online bathroom store, you can trust on its good quality. It is the United Kingdom based and has been appreciated for its good service. The products are available in a variety of designs. From contemporary, traditional to stylish, the designs are all genuine. They offer the good feature.
Ultra Finishing
United Kingdom's own Ultra Finishing is a house of branded names. The products have high-quality finishing. The best part of buying products here is the affordability & quality. They offer guaranteed warranty offer. You can surely rely on the wide range of thermostatic shower valves available here.
Euro Bathrooms
Cost effective is the essence of shopping at Euro Bathrooms. The high-quality thermostatic shower valves finish are available at much-anticipated looks. The designs are sophisticated and sleek. They have been appreciated by millions of customers so far.
Premier
One of the best brands of thermostatic shower valves in the UK is by Premier. It is the United Kingdom-based company. They offer money back or exchange offer guarantee which reflects their quality finishing
Grohe
An award winning brand for shower, Grohe is a complete house of good thermostatic shower valves. Choose from a variety of designs, finish, and styles. They are available at a wide range of budgets with a compromise to quality.
Conclusion:
Thermostatic shower valves are the best choices you make for your bathroom. This technology has been appreciated for preventing scalding and bacterial contamination. They may seem bit costly but make the best of expenditure done. You can rely on the good variety & features they are available in the market.