Best Thermostatic Tap Brands in UK – Looking for an elegant yet economical faucet? Want a tap which can help take control over the temperature of the water? Well! We all love warm water. The temperature of splashing water can make you feel eerie if it is too hot or too cold. The old cranky geezers are a thing of past. You can make a small change and make a huge effect. Want to know how? In this article, we are going to describe some of the best thermostatic tap brands in UK.
Do you own a small room? Do not want to install a geezer as you have less space left in the bathroom? Thermostatic taps are a good alternative to that old crank. You may have faced a lot of trouble due to the easy rust and unwanted temperature of water. Geezers have a minus point when it comes to right temperature. We have a good replacement for your need. Choose from some of the known and best thermostatic tap brands in UK.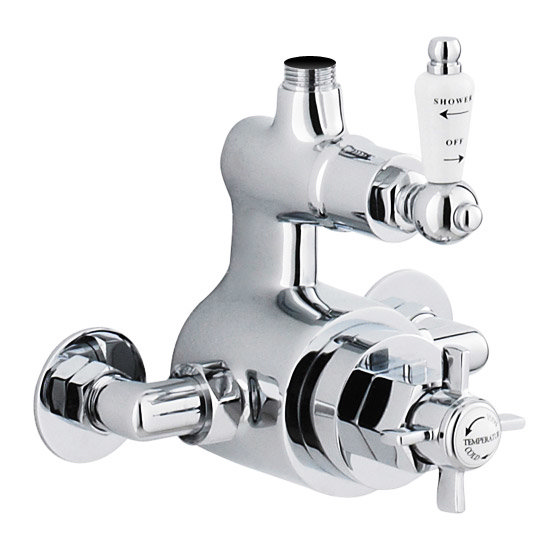 Now no struggle to get that right temperature even on a chilly day! Thermostatic taps are your savior for the day.
About | Thermostatic Shower Mixer Tap
Increase your shower experience with shower mixer taps. Are you irritated with the hot and cold play? There are two types of shower mixer taps i.e. is the manual mixer taps and the thermostatic mixer taps.
The two are similar on their objective but different on their workings. The thermostatic shower mixer tap is said to be the best. The shower tap helps you get control over the temperature of water. It regulates the hot and cold pressure along with temperature. The regulation of water is controlled by balancing the water flow and pressure drop. All thanks to the device present in the mixer valve which helps measure the temperature.
Why Invest On Thermostatic Taps?
Why Choose this costly affair out of all the tap in the market? Well! Everything that looks costly is not always costly on the budget. Pay for brands and turn your costly affair into an investment. Thermostatic taps are very popular especially in cold countries like the United Kingdom.  We have listed the benefits of installing a thermostatic shower mixer tap in your bathroom.
Thermostatic Shower Taps are safe.
The taps work well for frequent fluctuations of pressure and temperature.
Ideal for every bathroom need with water issues.
The best part of buying a thermostatic tap is they prevent scalding.
Good for commercial use and home use.
Great features can be found like anti-bacterial contamination and easy control.
The pressure and temperature of other taps do not affect the effectiveness.
 It is a good option for homes where there are old people and children.
It helps you prevent burning of skin due to hot water.
Sudden fluctuation rarely affects the performance of thermostatic taps if compared with manual taps.
Our Guide To Buy A Good Thermostatic Taps For Your Bathroom
Thermostatic tap range is available at a wide yet a bit costly price tag when it comes to brands. When you spend every penny, you need to look at its worth. Transform your cost into investment. We have listed you some guidelines to buy good thermostatic taps for your bathroom.
Buy from a reputed brand and be aware of the false brands present in the market.
Check the pressure test if done. If your locality faces low pressure then go for 0.2 bars to 0.5 bars. In the case of high-pressure, taps operate between 0.5 bar and above.
Search for more features. More the features better will be the results.
Look at the design of the room when considering a tap. It should go with the look of the room decently.
You can choose from a good variety but take good care of the plumbing side.
Top Selling Brands Of Thermostatic Taps In The United Kingdom
We have listed you some of the best thermostatic tap brands in UK for you. Here take a look at the top faucets to go for.
Ultra Thermostatic Bath Shower Mixer CD324
The Home of Ultra has loads of good features thermostatic taps to offer. This one is the best product when it comes to shower mixer taps.
Look at the benefits of buying one:
Affordable price.
It contains Valquest cartridge
Prevents scalding with the help of Built-in anti-scald device
Suitable for water systems between 0 to 1-4 bar pressure
It can be used with unvented mains pressure system, combi-boilers, shower pumps and gravity-fed systems
Made from solid brass
Hudson Reed Floor Standing Bath Shower Mixer PN322
One of the sort after brands in the United Kingdom, Hudson Reed is a quality brand. The floor standing thermostatic tap is a good option for your shower to bathroom need.
It is thermostatically controlled
You get a combo offer with handset and hose along with the tap.
A beautiful finish of Chrome.
Good quality.
Grohe Grohtherm 800 Thermostatic Bath Shower Mixer
An award winning bathroom brand, Grohe has introduced its range of thermostatic range Grohtherm. It means a good value for money by being economical too. Here take a look at its benefits.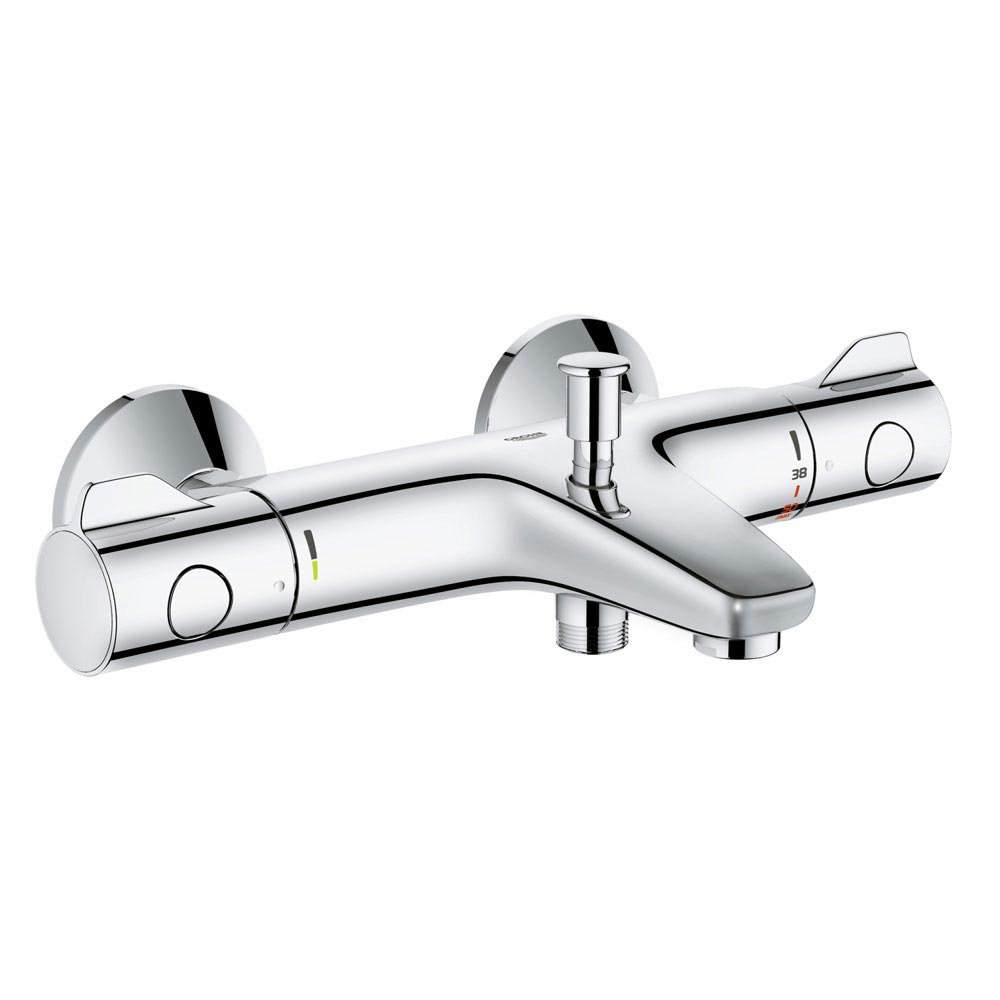 Offers GROHE TurboStat® technology & With GROHE EcoJoy® technology for enhanced experiencing.
It has SafeStop Plus system for preventing scaling and increasing safety/
Save water by 50% through Ecobutton.
Automatic diverter: bath/shower.
Conclusion
Buy from a good range and surely buy from a brand. A good product from a good brand offers you a good chance on a quality life of that product. I hope the article was of good use for you.