Ways To Brighten Up A Dark Bathroom – Do you have a windowless bathroom? Is tiny washroom making creeps in your house? Is lightening being effected when the electricity takes a break? Want to light up a dark room? No space for renovating a window? We bring you ways to brighten up a dark bathroom which will make your washroom an ideal place. No worries if the electricity has taken an off today, we bring you some cool ideas to have it lighten up without any stress.

Do you have a tiny bathroom? Is it the small square feet? No window for the light and air to come in? Living in a compartment or a room which has a small, functional yet bright less bathroom can be scary at times. We cannot cut a whole section of the wall to build one window to make it airy and illuminate it. What if the another side is occupied by your neighbor?  Stuck right! No worries, we have some of the best ways to brighten up a dark bathroom.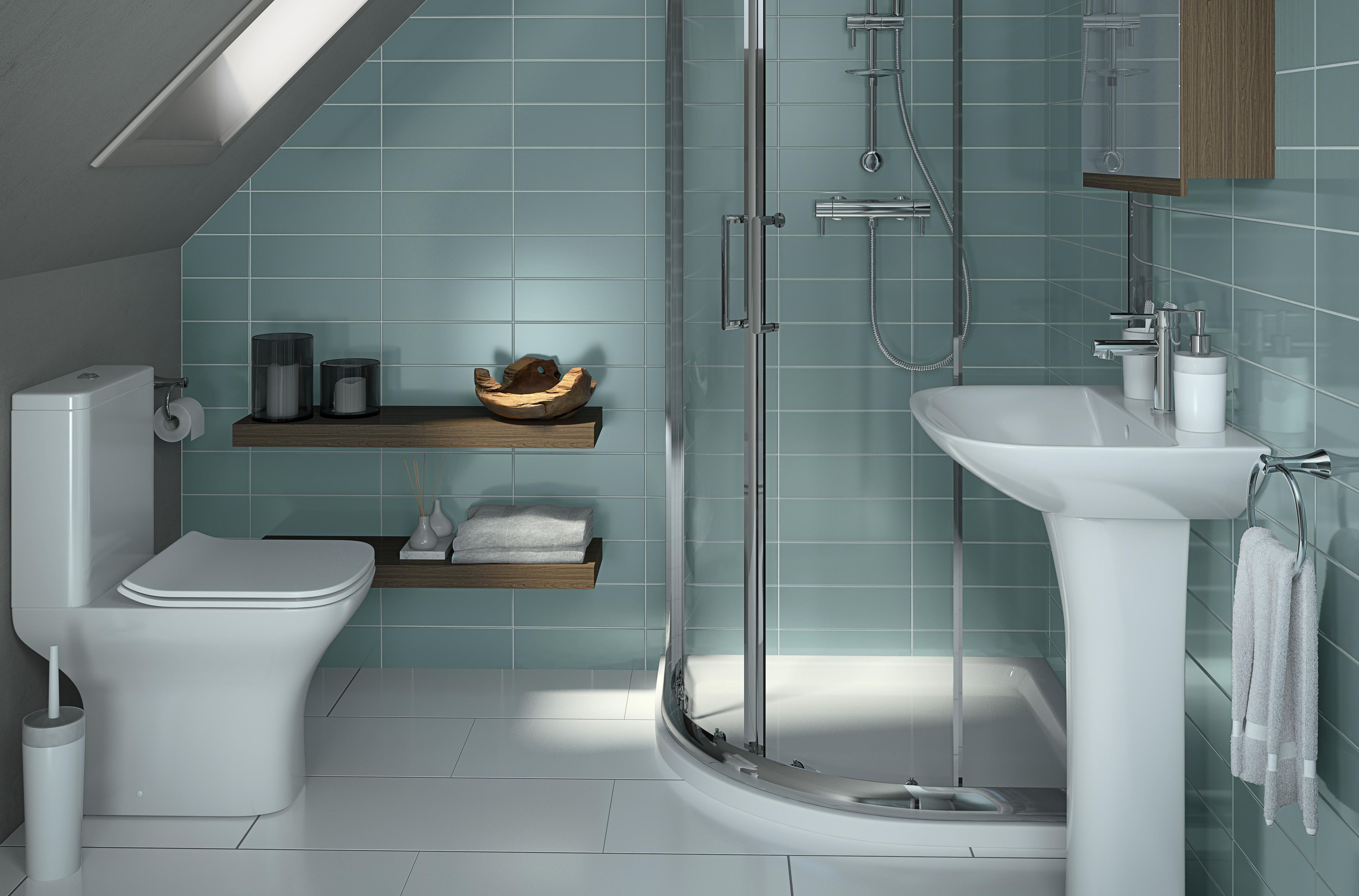 Best Ideas to Illuminate Up a Dark Bathroom
In the age of modernization and development, the fashion of compartments, converted buildings etc, give little space for the sunshine and moonlight to make way into your restroom. Make your washroom a brighter place! Shun away the claustrophobic feeling due to the poorly lit place. Get in touch with some of the fascinating ways to brighten up a dark bathroom and get the illumination to work.
Play with colors or have some artistic thoughts boggle your mind to have an exciting and a spirited environment of the restroom relieving the dark, tiny and congested feeling of dark. Read more to know the best for your bathroom now.
Know Your Walls
Whether it is small or big! Large or small square feet does not matter to the walls. The best way to brighten up a dark bathroom is to renovate your wall which can be done by a multiple of ways to let the light into to your room and make it look airy and spacious with brightness.
Know the tips to have your walls reflect more light:
White and light colors are the main mantra behind a great wall. It is known to absorb less light especially the white color. Even if you have a tiny restroom, this will help you get the best.
Tile the walls & floor (if) with ceramic tiles as they reflect back the lightest.
If you are bored with ceramic tiles, go for glossy vertical tiles which are popular these days.
The walls can be made more dramatic or fashionable with metallic paint or wallpapers which are trending these days and making a great style statement for people.
Glossy finishing of the wall will help bounce back more light which will make the room more airy and bright.
Articles and Accessories to Go With
White is just a suggestion to follow! Did you know even the small articles and accessory changes can make a good effect? Nope! It is true; you can actually make the room more bright and light without renovating the walls or breaking a tile. The color is just a hint but accessories and articles make it live up and freshen up the scenario.
Know the tips to have a lighter room by replacing some ideas:
Have a light colored chair which matches your wall.
A petite rug with bright colors will help you.
It is best to test with fixtures with metallic finishes which will you reflect more.
You can put some candles to make it refreshing and give natural light.
If you have a cabinet to stuff your old stores, then have an airy or legged vanity. It will help you make your room more spacious and let light come in and spread more.
Be Economic! Replace Your Old Bulb
Having a good electricity bill is a relief sign! The actual bulb that we mostly use in bathrooms extracts more electricity and gives less light. It has more harm to the environment and to us, it is better to embrace the newer technology for a healthier and wealthier today. They save up to 90% of electricity if compared to bulbs. They generate in Lumens rather Watts which is the smallest unit of electricity. Now that's being economical and practical.
Know the tips to light a dark washroom:
Replace the bulbs with other versions which are LED i.e. Light-Emitting Diode.
Even LED sensor lights are a good option for you.
As they are economical and extract less voltage, you can have two LEDs or even Three in place of 1 bulb. LEDs have better lightning.
Go Translucent
Bare it all! I mean the bathroom outlook. If privacy is your favorite, then replacing few articles and things from the bathroom would not affect much rather it will help you reflect lighter and spread the brightness.
Know the tips to use translucent technology in your restroom:
Increase the use of translucent material be increased it is best to opt for Lucite articles which are most loved these days.
Use clear glass or waterfall glass in your shower place.
Even the curtains can be a bit translucent in design.
Reflect More
Reflecting the key to brightening up a dark room! There are many ways you can do it to make your restroom a success.
Know how to make your bathroom more reflective:
Have small scorn or pendant lights which give a sophisticated yet dramatic look.
Have mirrors everywhere which are best to opt for full wall mirror or layer light.
Place your mirror in opposite direction from the source of light.
Conclusion
a dark room can be utilized in the right way if you know the trick. Have it lighten and brighten up with other sources to make it naturally glow. Hope so! This information was helpful to you. Keep a creative eye and have the best experiecne experimenting.